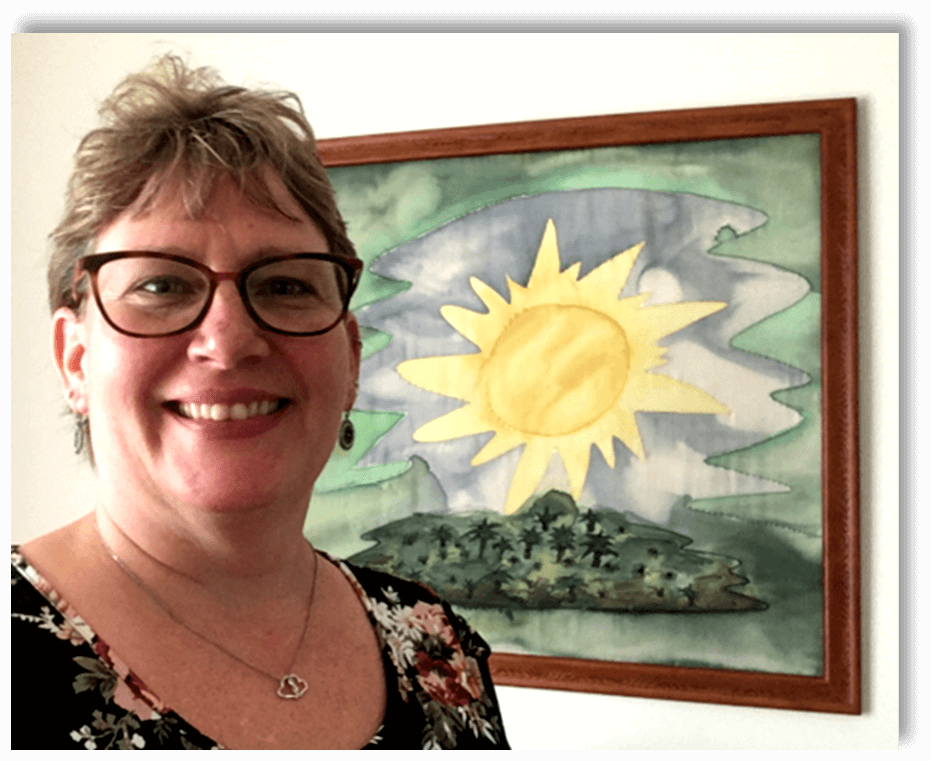 The administrative body of Pacific Islands University wishes to announce the appointment of Rhonda Haynes to the office of Vice President of Academics.
Rhonda Haynes' credentials and experience fit in well with the mission and ethos of PIU. She has a servant's heart forged—in part—through the challenges and experience gained during her time raising children; working in Corporate America; serving on the mission field; and excelling in academia.
While working for a large corporation, Rhonda completed a bachelor's degree in Business and Organizational Management to further her career opportunities as an information analyst. When her children began to leave home for college, she began seeking direction from the Lord Jesus about her next season of life. Little did she know that her husband, Ron, was seeking this same guidance. "When Ron shared with me that he felt the Lord was calling us full-time to the mission field, I burst into excited tears because the Lord was speaking the same thing to my heart."
By 2008, Rhonda and Ron had sold everything they owned and established Lovely Feet Ministries as an independent, non-profit organization. They served as missionaries to Bolivia until 2012 when Ron's mother's failing health required their return. During this time, Rhonda completed a master's degree in Intercultural Studies at Trinity Evangelical Divinity School (TEDS). Rhonda and Ron returned to Bolivia after Ron's mother passed away, but a few unforeseen factors brought Rhonda and Ron to consider again what the Lord might have for the next step of their journey.
Rhonda felt the Lord was leading her to pursue a Ph.D. to equip ministry leaders and missionaries for potential impact all over the globe. Through her Ph.D. work and interaction with her advisor at TEDS, she was directed to do an anthropological study of Chuukese Christianity. When the Lord opened the door for her to join PIU in its mission to the Pacific Islands and Micronesia in particular, Rhonda was overjoyed. "With God's help, Rhonda says, "I will serve PIU in its mission while learning the variants of Micronesian culture and researching Chuukese Christianity."
PIU enthusiastically welcomes Rhonda's unique giftedness and passion for accessible theological education.